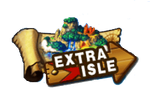 Complete the Shells Town adventure to unlock the entrance to this unique island! You can access Extra Isle through the Adventure screen. Extra Isle contains a lot of adventures, many more then the Story Mode, and you will likely spend most of your OPTC-gaming time here.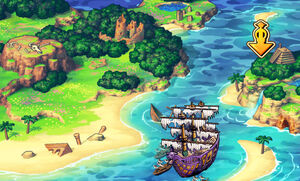 Keys to Adventure
Edit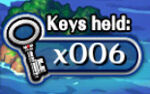 On the upper right side of your screen you can also check how many Keys to Adventure you have. Keys to Adventure are required to access Jeweled Porc Sanctuary. You can earn Keys to Adventure through various Events (generally the game gives some away every now and then). You will find Keys useful early in the game, but much less so later on.
Events and Quests
Edit
Through the Extra Island you have access to:
Ad blocker interference detected!
Wikia is a free-to-use site that makes money from advertising. We have a modified experience for viewers using ad blockers

Wikia is not accessible if you've made further modifications. Remove the custom ad blocker rule(s) and the page will load as expected.