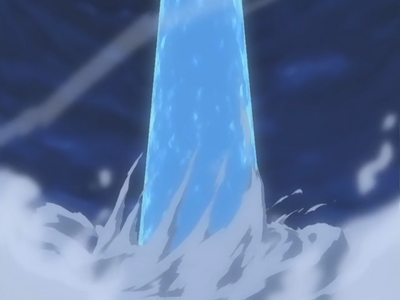 The Knock Up Stream is a powerful pressurized water stream that shoots upwards to the sky from the bottom. The Knock Up Stream is created by a giant underwater cave filled with gas. At some point in time, the gas pressure is too big and creates a crack in the ceiling, then a giant whirlpool is created from the crack. Once most of the gas gets free, the seabed explodes, sending a giant stream upwards. This event happens only 5 times a month. The strength of each particular event varies dramatically.
Pages in category "Grand Line Entrance to Skypiea"
This category contains only the following page.
J
Ad blocker interference detected!
Wikia is a free-to-use site that makes money from advertising. We have a modified experience for viewers using ad blockers

Wikia is not accessible if you've made further modifications. Remove the custom ad blocker rule(s) and the page will load as expected.